This wikia has turned out to be the closest I was able to get to fellow creators and such. My time on this wikia was great, and to be honest, I don't know why I left.
In late 2013 to mid 2014 I had made some mistakes as FBM. I had temporarily burned my bridges with certain creators like Fatality14 (Just so you know, I have recently apologized to him and we're good now). I had made promises that I have broken and I had left people generally unsatisfied with what I've been doing. This wasn't the way I should've been doing things. I was left in a very low position by the time I came to my senses. I felt shamed for the stuff that I've done and personally, I'll never let myself live it down.
Leaving this wikia was a mistake on my part. There are times that I feel that I would like to discuss things with other people who play the game or get advice about something in the game, and twitter ain't going to do that.
I'd like to come back here, and I feel that I should at least give an explanation as to why I've left in the first place.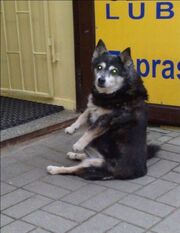 Ad blocker interference detected!
Wikia is a free-to-use site that makes money from advertising. We have a modified experience for viewers using ad blockers

Wikia is not accessible if you've made further modifications. Remove the custom ad blocker rule(s) and the page will load as expected.