So I'm creating another Pixel Art Museum because I'm kind of out of ideas at the moment. This would be my fourth so far.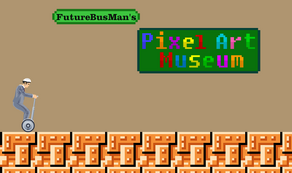 So far I've made 7 pixelated sprites and I need about 9-12. Only thing is, I've run out of ideas for pixelations and I have no more valid suggestions. So I was wondering if I could get a few suggestions from you guys? Give as many as you want. But, here are some things that I almost certainly cannot make-
Inappropriate/explicit suggestions, so many people have suggested things like a naked woman or bouncing breasts or whatever. Doing something like this would not only be a waste of time, but it would also violate the rules Jim has made for the game. I don't want to do that.
Unrelated suggestions, things like Mordecai and Rigby or Franklin from Grand Theft Auto 5. This wouldn't really fit the whole retro type scene that I'm trying to convey, and finding something to work with for such a thing would be near impossible.
Pixelations that I've already made, I think this one is pretty simple. In my past three Pixel levels I have made many sprites, and I will not re-make these exact sprites for the sake of originality. However, different variations would work.
Here's one of the few pixelations that I've done so far.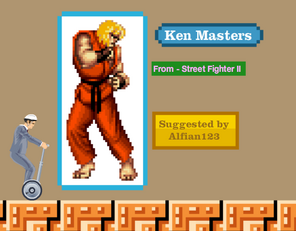 Ad blocker interference detected!
Wikia is a free-to-use site that makes money from advertising. We have a modified experience for viewers using ad blockers

Wikia is not accessible if you've made further modifications. Remove the custom ad blocker rule(s) and the page will load as expected.