In memory of my level -=The Warfare=-,I'm putting some gifs here,about Lieutenant Johnson,that was promoted  to captain after -= The Warfare 2 =- .
Hey,if some of you are having dificulty to read red texts,ask me.
Part 1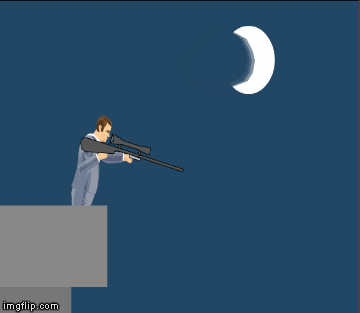 Captain Johnson travels to New Jersey,and he got the mission to kill Vick Torie,an captain from the evil organizations called Nucl34R.He looks for the captain,but he is trapped by a soldier of the organizations.He then distract the soldier and kill him,later he hits the captain,but he is still alive,and he pointed at Johnson.Johnson was then caught by two guys.
Part 2
Johnson wakes up in a prison,and a eclipse was about to happen.When anything became dark,he escaped the prison,and ran to a warehouse.He did a plan to stay safe and kill the guards,and then got supplies.
Final
Right after Johnson killed the guards,he found a curation to his hand,picked up supplies,and had a small nap,so he could study the organization plans.He escaped,and went to the gas station,which Vick Torie would pass.He shot the two black Dodge Chargers,then hit the Henessey driver,making Vick alone.Johnson executed Vick Torie with a shot in the head of a desert eagle.
Ad blocker interference detected!
Wikia is a free-to-use site that makes money from advertising. We have a modified experience for viewers using ad blockers

Wikia is not accessible if you've made further modifications. Remove the custom ad blocker rule(s) and the page will load as expected.