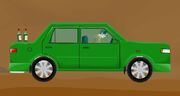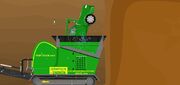 Best destructible car I have ever made. You can lose the engine, drown the engine underwater, and immobilize it. It doesn't even look like a destructible car. 129 triggers used in this level. You can select your drivetrain. This level has HD graphics I spent ages making. Thanks for playing!

Level ID: http://www.totaljerkface.com/happy_wheels.tjf?level_id=9047415
Ad blocker interference detected!
Wikia is a free-to-use site that makes money from advertising. We have a modified experience for viewers using ad blockers

Wikia is not accessible if you've made further modifications. Remove the custom ad blocker rule(s) and the page will load as expected.