There aren't many sword throws in which you can win after killing all the NPCs. Let's see how to improve the player's experience by enabling the victory, shall we?
First way: Single character
There are two ways. The first one is the ideal one whether you are lazy and too bored to do the other way. You win when you kill one character.
Firstly, make a sword throw. (Image 1)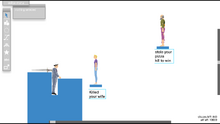 In the example I only used two characters. Fail.
We're gonna use two triggers. Place one like this just in front of the Wheelchair Guy (or the character who you want to kill). (Image 2)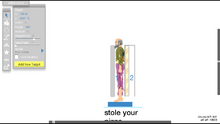 Target the character and done! That was it! You can win by killing that moron who stole your pizza >_<
But when it comes to killing everyone, this is ridiculous.
Second way: DIE ALL OF YOU!!
Make this
You must make this somewhere no one can go. (Image 3)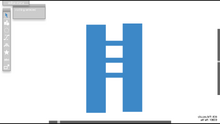 The number of the across shapes depends on how many characters there are in the game. Whether there are 2, place 3 horizontal shapes. If they are 3, place 4. Capuche?
Then, place a non-fixed circle shape above the first horizontal rectangle. (Image 4) It mustn't be sleeping.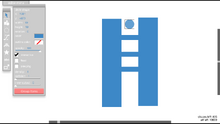 Place the triggers
You have to place the exact same triggers as these in front of everyone. Don't forget to target the NPCs. (Image 5)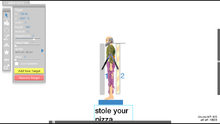 After doing that to everybody, just choose each and target an horizontal rectangle from the thing shown above. (Image 6)
Attention! The two triggers in front of the Wheelchair Guy must target one rectangle and the other two ones target the other one. The last rectangle mustn't become a target.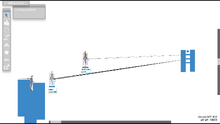 Afterwards, change the triggers' action to "delete self/shape". There's no difference.
Finally, place this trigger right onto the last, non-targetted rectangle. (Image 7)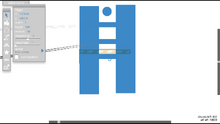 Done! Now you can win by killing both of the morons.
How does it work?
The circle shape will trigger the victory when the two other rectangles will be deleted, that is when the character will die/fall.
Need help?
If you had trouble making a sword throw, you can visit my video tutorial.
https://www.youtube.com/watch?v=yExqXzgHd3A&feature=youtu.be
Ad blocker interference detected!
Wikia is a free-to-use site that makes money from advertising. We have a modified experience for viewers using ad blockers

Wikia is not accessible if you've made further modifications. Remove the custom ad blocker rule(s) and the page will load as expected.